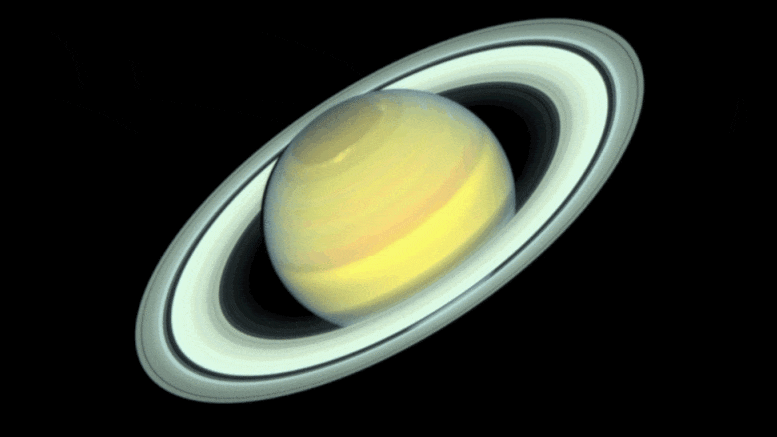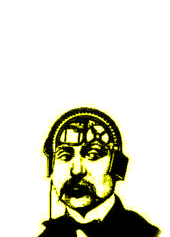 welcome to the parallel universe of
Butsenzeller
Musician Producer Deejay Performer Improvisor Collaborator
November 19 2021 RELEASE NEWS ! As some of you might know already, new Butsenzeller and related releases are expected for 2022. The Butsenzeller / Zool. split album "Humanity / Empathy" on Consouling Sounds . 4th album "Organic" by The Wild Century on German Label Tonzonen Records and last but not least a new Scoundrels album after 31 years, that will be reléased on Dutch label Gram Records in March. Pre-orders are already available on their website !! Stay tuned for another new single/clip out of that album: "Molasses" written, sung and drummed by Butsenzeller ! The Butsenzeller refix of that track is already available in the Selected Refixes album, exclusively on Bandcamp !
November 12 2021 VERY NICE PHOTOREVIEW by DaMusic of the great night with De Kommeniste at De Roma. Where Butsenzeller performed as a guest among Belgian rock icons like Marcel Vanthilt, Kloot Per W, Gerry Vergult, Guy Mortier and many others...click picture to see and read more.
November 1st 2021 A 2 HOUR BUTSENZELLER RADIO SPECIAL in Walhalla on Radio Centraal, aired on 17 October and now listenable on Mixcloud. Thanks to Gewijde Behaegel for this honor and his selection. Enjoy my own music aswell as bands, stuff i contributed to, collabs and remixes , with some exclusive previews from future releases too.
August 22nd 2021 DJINGEL DJANGEL, A NEW CLUB IN ANTWERP TOWN where Butsenzeller will be resident dj and involved in booking the artists ! Watch the promo video and check the events and get your tickets on the Djingel Djangel website !!
Follow Djingel Djangel on Facebook too !
​
July 13th 2021 TIME TO REVEIL THE BEST NEWS SO FAR. In February 2022 Butsenzeller & Zool. will release a split LP on the amazing Consouling Sounds label ! 10 Instrumental musings about Humanity, 5 Butsenzeller solo ones and 5 by Gerry 'Zool' Vergult with Butsenzeller drums on them. Artwork once again by the amazing Bert Lezy. A little exclusivity for the visitors of this website. Cause officially the announcement will be later on.
​
​
​
​
​
​
​
​
​
​
​
​
In anticipation of that Joyous fact, another first hand news item of a brand new inbetween release !
Butsenzeller decided to select and collect his favorite refixes made over the years, as an exclusive digital Bandcamp only album. 13 selected versatile reworks of artists like DAAU, Koala, Psy'Aviah, Helmut Lotti, Crass .... and much more, like a brandnew not even published refix of a Scoundrels track that will appear on that new anticipated album, 30 years after their split ! Reasons enough to check and buy 'Selected Refixes" on bandcamp right now ! For only 6 euro's.
July 2nd 2021 NEW COLLAB WITH PURPLE PEOPLE EATERS, we reworked their track "Age Of Unreason part 2" and Alain Deltenre made a clip too. Download available on the Cluster-Park bandcamp !
June 27th 2021 THE CRASS REMIXES are on their own bandcamp now and can be digitally purchased there, you can decide your own price. All monies raised from the project will go to the charity 'Refuge', so please donate if you're able to. A list of 223 remixes but the three Butsenzeller made, including the one with his punkoutfit Scoundrels appear 2nd, 3rd and 4th in de row...we patiently await the vinyl selection.
June 9th 2021 STOVEPIPE IS THE FIRST band/project to schedule post corona gigs (check the gig tab in the menu above) To celebrate that joyous fact, we've decided to make a video for the 'Born To Jive' 7inch flipside, 'Never Surrender' ! Enjoy. 7inch vinyl + bonusdownloads still available on Bandcamp, cheers.
May 14th 2021 MIXNUTTEN STRIKING AGAIN !
Culture restarting one tiny step at a time, gigs dripping in slowly...so time for Butsenzeller and François Du Painlait to come together to mix and mash some great all Belgian stuff especially for the BMA: Belgium Music Addicts platform ! Click picture to listen and enjoy !
May 7th 2021 AND YET ANOTHER ALBUM with Butsenzeller appearing on it ! Brussels outfit GENERATOR released their debut full lenght with great cinematic instrumental postrock. Butsenzeller played drums on 4 of the 8 tracks. Further guestappearances
by Steven Janssens (The Whodads, Daan, ...) on guitar and Nathan Daems (Black Flower, Stef Kamil Karlens, Echoes Of Zoo,...) on sax !
Available on vinyl and digital downloads from the Generator Bandcamp page !!
April 1st 2021 ALREADY ANNOUNCED WITH A SINGLE AND VIDEO, but now for real ! The brandnew album "5" by The Wild Century is officially OUT NOW ! On vinyl and all digital streaming channels. Vinyl available from Butsenzeller's BANDCAMP downloads/stream and also vinyl from The Wild Century Bandcamp, go check it out !!
CHECK THE ONLINE PRESENTATION video, where the band talks about the album while going through the vinyl record song by song. The presentation party continues in PART 2: a dj-set with some of our most suitable influences and favorites on Butsenzeller's MIXCLOUD !
March 30 2021 OUR BELOVED RECORDLABEL JEZUS FACTORY RECORDS exists for 15 years ! A long history of releasing quality music by mainly Belgian artists including Butsenzeller and A Clean Kitchen Is A Happy Kitchen. Reasons enough to spin a 1,5 hr dj-set with Butsenzeller's personal selection out of the Jezus roster ! Click the picture below to listen !! And purchase what you like on jezusfactory.com
March 26th 2021 BEEN ASKED BY "De Muzikant" to give some tips and tricks to young musicians...check the video on demuzikant.be
NEW HERSENCELLEN STUFF ASWELL,
for the project "I Got You Covered" where bands and musicians are assigned to cover eachother, Hersencellen got the singer/songwriter Toffinoff and adapted his song "Gratefull" into "Metafoor". Piglet Porch did his own thing with Hersencellen's "Slaap Nu, Baal Later"...check that video HERE !
March 17th 2021 IN THE SKYLINE REV SPOTLIGHT; interview about my music, click photo to go the article (in Dutch)
March 1st 2021 NOW THAT'S A SMALL SURPRISE ! 10 years after the A Clean Kitchen Is A Happy Kitchen debut vinyl, live recordings from their 'UK Showersave Tour 2011' suddenly showed up, which Jezus Factory Records was more than happy to release ! Available as download from bandcamp aswell as very limited edition CD from the Jezus Factory Webshop !! Already reviewed by the always keeping track wonderful real alternative webzine Luminous Dash !
February 14th 2021 CELEBRATING MY 53th BIRTHDAY not like i normally would with a gig or a dj-set somewhere. So i spinned a party for me myself and i, with a selection out of my personal favorite dancefloor classics you can traditionally find on MIXCLOUD !
But for the very first time, i filmed a part of the dj-set and spiced it up a bit, cuz normally i find dj streams and watching a dj in general rather boooring. But since these are exceptional times i made an exception. So you're all invited on my birthday party in my living room. Hope you enjoy !
February 11 2021 WHEN WORLDS COLLABORATE AND COLLIDE:
The new Psy'Aviah single got remixed by Butsenzeller and others, OUT NOW on the Alfa Matrix bandcamp, and every desired streaming platform !
December 24th 2020 YOUR YEARLY X-MASS AND NEWYEARS PRESENT
comes as a the first THE WILD CENTURY single/video with Butsenzeller on drums and as a Joseph from hell !! The new full album "5" is expected March 2021.
Videoclip shot and directed by Alain Deltenre (Starman Records, Marcel Vanthilt, dadawaves...)
Butsenzeller's end of the year list in a dj-mix is a tradition. It contains the sounds that touched me, rocked me or moved me in one way or another, including some of my own moves , that regular visitors over here already know of course. LISTEN HERE ! And check the complete list with explanation on LUMINOUS DASH ! Happy holidays and may 2021 become a year with more gigs, parties and more social contact in good health, hope to see you around. Love, Boots x
December 14th 2020 A FEW MORE ESCAPADES BEFORE THE YEAR ENDS !
First up in the last releases is a brandnew Hersencellen track & video. This time not as part of The Covid Collabs, but a proper studiorecording as a band. Enjoy !
December 6th 2020 WOW WHAT KIND OF LATEST NEWS THIS IS ! In a year so unearthly with artistic activities that mostly took place within four studio walls instead of stages, this is the crown of them all ! Hero and friend Larry Boothroyd of the allmighty Victims Family started collecting one minute musical snippets from musicians/friends from all over the world 8 years ago. Today there is the result: a double vinyl LP "Four Walls" a listening experience that could be compared to switching radiochannels every minute, but only to stations where they broadcast great and interesting instrumentals. Or listening to a random Naked City album for that matter. And YES ! Butsenzeller is included for 30 seconds together with Scale Sheer Surface and Oeioei companion Manuel Sanz Arques amongst 80 minutes of other heroes like Jello Biafra and members of bands like NoMeansNo,Trans Am, Butthole Surfers, Alice Donut and Primus ! We're so not worthy ! A humble bow and a huge thank you ! Click photo for purchase info !