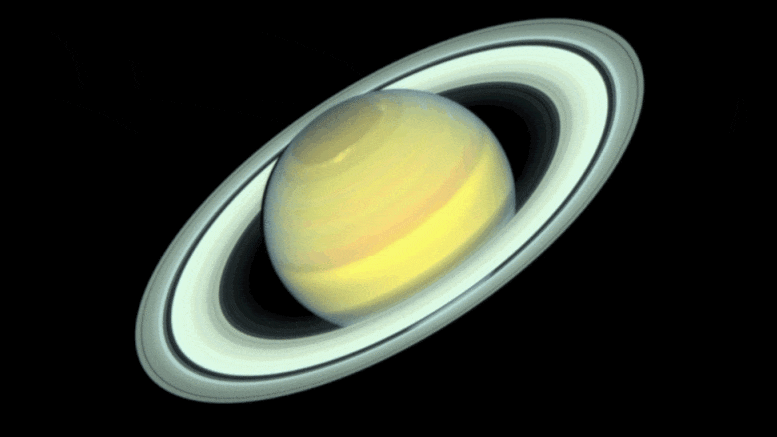 Butsenzeller is besides his solo and dj work involved in different bands and projects, on this page you'll find a summary and info on most of them, from present and past.
Hailing from the mystic borderlands between Belgium and The Netherlands, this untamed pack of mavericks takes you on a mesmerizing trip along sitar-tuned cosmic dimensions, where harmonic basses and mantric rhythms pump while the astrals project their ethereal grooves on everyone's lucidity.
Drawing heavily from the musical sources of psychedelic rock and punk-blues from what today seems like a forgotten era long gone, they manage to recreate that spirit as a mysterious reverie that, as soon as it comes to life, continues to reverberate into the deepest of your visions. Nowadays a five piece unit with Stan Aarts: vocals/guitars, Gerton Govers: acoustic guitar/electric sitar/vocals, Joris Verbogt: bass, Butsenzeller: drums, Paola Pica: Hammond organ. With four albums in their pocket: 'Raga Blue', 'Raw', '5', and the most recent one 'Organic' released by the German Tonzonen Records label !
Bookings and info: www.thehuman.be
Oh No, Not Again ! Back after more than 30 years: Dutch/Belgian punkrock outfit who survived and lightened up the roaring eighties with their catchy yet critical songs. They released 3 full albums and appear on lots of compilation albums (Hol, Bel, Ger UK, USA,...) so now back with a brandnew bassplayer and a brandnew album !
​​
​
bookings: de.labie@home.nl
ZOOL. is originally the solo outlet of Gerry Vergult (a.k.a Fred Angst of Aroma Di Amore, Nasca,..) For his 4th album 'Bombykol' he started to perform with a five piece band including Butsenzeller on drums, or just as a duo with electronics, drums and guitar. But these two separate entities seemed extremely compatible as they proved already on various occasions (guest appearances on each others tracks and albums, remixes, production assistance and mastering) So now there's the joint venture album released by Consouling Sounds (vinyl) & Cluster-Park (digital): "Humanity/Empathy" contains 10 instrumental musings about humanity and their empathic (in)ability. That's 5 each, but the ZOOl ones are also with Butsenzeller on drums. So now they perform a mesmerizing duo-show playing eachothers compositions, genrehopping between jazz, funk, postrock, newwave and punk. BOOK US NOW !
​
info & bookings: info@butsenzeller.be or info@zool.be
​
​
​
Rock'n'roll baby, but with a slight exotic touch !
​
Stovepipe is a groovy rockband that combines own songs and covers from acts as Link Wray, Fuzztones, Mudhoney and more with trembling guitar, a stovepipin' Hammond organ, sparkling drums and soulful vocals.
Rocking Rolando (ex Spanners) vocals
Jan Peeters (Incredible Sucking Spongies) guitar
René Hermkens Hammond organ
Butsenzeller: drums & backing vocals
Bookings: bookings@rootstown.be
​
A stream of conciousness, words and sounds in this threesome with Writer/ Poet Gert Vanlerberghe and guitarist Gert-Jan Luyckx.
The spoken, whispered and shouted words (in Dutch) are the glue that keeps this interaction together. From electro over dark jazz beatpoetry to audio stories and punkrock. Everything comes out of their hearts, guts and Braincells.
Merch on Jezus Factory website
Bookings: info@butsenzeller.be
A trio that sometimes appears as a quartet or even a quintet, everything depends on the moment for these guys. Even the music is composed on the spot, and fluctuates between (dark & free) jazz, avant garde and funk.
The line up is also subject to change according to availability of the members. Over the years they played various concerts, live movie soundtracks and even bookfairs, with following members: Butsenzeller, Adriaan Lenski, Simon Lenski, Buni Lenski, Fre Madou, Nicolas Rombouts, Andrew Claes, Hannes D' Hoine, Elko Blijweert, Craig Ward, Vincent Brijs, Wim De Busser, Jeroen Olyslaegers, Gert Vanlerberghe, Hanne De Backer, Bram Weijters, Benjamin Hermans and Simon Beeckaert and maybe some we can't even remember. But those last two are mostly the core of the present gig line-up and also appear on the Butsenzeller birthday release 'Half A Century'.
Info and bookings: info@butsenzeller.be
Butsenzeller featuring Bearguts: Half A Century
Live with Jeroen Olyslaegers on Beatnight @ De Studio
Putting the nuts back into the mix !
If your party really needs to get out of bounds, invite these creatures of the night behind the decks !
Block rocking beats, sniffs of gently weeping guitars, surely will smell like teen spirit, that's rock'n'roll so let's dance !
​
Not just dj's but a dj band ! Butsenzeller teams up with François Du Painlait, two A.B residents with 4 hands handling turntables, laptop, synths, percussion and an ocassional vocal. They mix and mash every possible style to make you move like a maniac on the floor !
​
"No riff too high, no beat too steep for these turntable champs, they even manage to make De Kreuners sound good in their sets" (Gerry Vergult of Aroma Di Amore)
​
View the promovideo
<============
​
​
Info & bookings: info@butsenzeller.be
BYRNING DOWN THE HOUSE/MAJOR TOM
How long do we have to wait for that Talking Heads reunion ?
David Byrne still doesn't feel like it, so time for a plan B. Drummer & theatertechnician Eric Engels gathered some Antwerp actors and musicians with the legendary concertmovie "Stop Making Sense" in the back of their heads and so they let you relive the hottest white ass funkband in musical history.
With:
Tom Hannes (David Byrne)
Nelle Bogaerts (vocals, girl nr.1)
Marianne Loots (vocals, girl nr.2)
Robby Cleiren (guitar, synth)
Mike Engels (guitar, synth)
Bart Palmers (synth)
Chris Cleiren (bas)
Eric Engels (drums, concept)
Bootsie Butsenzeller (percussion, electronics)
Alban Sarens (Sax, synth)
watch 'Once In A Livetime' Live @ OLT Rivierenhof
And for the same reason (they started this, way before his passing away in the era of Bowie's sabbatical) The same bunch decided to put down the greatest chameleon of all rockgods. With nothing but respect, Major Tom takes a gluttonous bite out of the best of his career. Don't expect your average cover or tributeband, this is a total spectacle that brings you to the golden seventies, roaring eighties, Blackstar and back, in both sound & vision.
watch 'Fame' included in a little tongue in cheek "mockumentary"
With:
Tom Hannes (Bowie)
Marianne Loots (vocals)
Kyoko Scholiers (vocals)
Fien Maris (vocals)
Alban Sarens (sax)
Robby Cleiren (guitar, keys)
Chris Cleiren (bass)
Eric Engels (drums, concept)
Mike Engels (guitar)
Bart Palmers (keys, synth)
Bootsie Butsenzeller (percussion, electronics)
Lynn Bruggeman (costumes)
​
Birder is poetic and musical machine theatre by Rooftoptiger. The performance is set around an operational interactive music installation that produces the sound of the future. The music machine consists of thirteen mechanical birds. Every bird produces a sound and therefore is like an instrument that can be played. The different species are metaphors for possible sounds of the future. In this music machine the friction between nature and machine is turned into music. New species are created, half bird, half machine.
Butsenzeller appears as a mad professor handling the mechanics and sounds during the performance.
​
bookings: rooftoptiger@gmail.com
these acts or on hold for the time being or either split up all together.
Mario is an Italian pizzamaker that prefers to spin records instead of pizza's, because of the simular shape he often mistakes the one for the other. However, together with De Marina's (Daisy IP and Tania Jooris) he prepares a great party, with funny interactive dancinglessons on 50 years of popular music. Do you know how to dance 'The Limbo' ? Or how to dance on spacemusic and spythemes ?
After you experience Mario & De Marina's, we're shure you will !! FUN for children and for their parents in this feast of recognition.
Don't expect prechewed children's music like Studio 100, but genuine classics like AC/DC, Grandmaster Flash, Ottawan, James Bond Theme, Bob Marley, Kraftwerk and so on. To get an idea, check the video below, and check the page on facebook !
Bookings and info: info@butsenzeller.be
A CLEAN KITCHEN IS A HAPPY KITCHEN
Craig Ward and Bootsie Butsenzeller's casual musical relationship has been taking place in Butsenzeller's humble homestudio since early 2007. The first result: 8 spontanious composition thingies, available on their selftitled debut album, released through Jezus Factory Records.
Later Paul Lamont (Hitch, Grand Blue Heron) joined in on his stingray bassmachine.
With the second result: mindblasting live shows and a Split 10 inch with a 8 minute Kitchen track on one side, and two Silent Front (their UK tourbuddies) tracks on another side.
The third result is the 8 track vinyl album "The History Of Music: A Mosaic" !!! where their raw edgy sound is redefined and distilled with a finer production and the addition of synths and subtle (body) percussion. Due to Craig's big move to his homeland Scotland, the band is no longer active. But their music is still available !
Dóttir Slonza was the brainchild of Izja Rutten. Between the stray socks, empty coffee mugs and packets of tobacco, in the company of an imaginary cat and with the look set on the Norwegian Fjords, she addressed her emotional life to the computer. Then she asked some strange characters on unusual instruments to blow life in her fragile polyphonic pop songs with an asymmetrical edge. So they recorded a first Ep at the Trix studio with Roel Poriau behind the mixing desk and played live shows on various stages. The band remains on hold untill further notice.