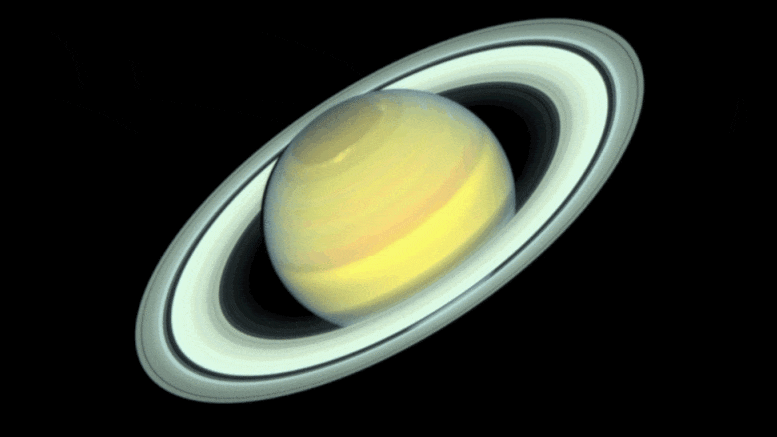 click and drag to move pics around,
double click to enlarge
​
Dear people, please use only these selected photo's for your promo purposes and please always mention the photocredit !!!
SELECTIVE LINKS TO MEDIA ITEMS
Listen to a short interview with Boots on Stovepipe and their track 'Never Surrender' on Willy.Radio (in Dutch 2020)
Butsenzeller on Willy Radio about Djingel Djangel & Belgium Music Addicts (Dutch 2021)
listen to a live performance + interview (may 2015) on Dexter Bentley's Hello & Goodbye show on resonanceFM radio, London UK
click and drag to move pics around, double click to enlarge
​
SELECTIVE POSTERS & FLYERS
SELECTIVE PRESSQUOTES
​
on "The Covid Collabs"
​
"Musical odes to the passing away of life as we know it, did not exist until now we've heard about Butsenzeller's The Covid Collabs."
(Jos Buersens, Luminous Dash, B
​
on "Half A Century"
​
"As always Butsenzeller manages to surprise you with his music, even though you already knew that something surprising was going to happen and it is that ability to keep pulling the rug from under the listener's feet that keeps things exciting, fresh and fantastically odd"
Dancing About Architecture (UK)
​
"Staggering between grieving for what can no longer be saved and fully indulging in the beautiful temptations of life.."
Nel Mertens, Luminous Dash (B)
​
"Strange things happening in Antwerp, 3 tracks of Psych tinged Post Rock weirdness"
Thee Psychedelicatessen (UK)
​
"The enfant terrible of the Scheldestad underground brings together brooding jazz, noise and avant-garde pop."
Indiestyle (B)
​
"Intriguing earcandy for the die hard fan of experimental music".
Musiczine (B)
​
"Jazzy experimental electronics, the kind of thing I would like to see live".
Independent Music Podcast (UK)
​
​
on "Seqs & Drums & Rockin' Synths"
"someone doing to dancemusic what The Sex Pistols did to Rock'n'roll"
Dancing About Architecture (UK)
"Butsenzeller is a unique headstrong voice in Belgian music"
Cutting Edge (B)
​
"Butsenzeller does weird things with drums and sounds"
focus Knack (B)
"Musical Chameleon flirts with drums and synths"
Mother Love Music (B)
"much needed "seqs & drums & rockin' synths" from a Belgian percussion wizard"
Dexter Bentley Resonance FM (UK)
"The Atmosphere is never less than slightly anarchistic, when Butsenzeller is behind the drumheads"
Gonzo Circus (B, NL)
"Expect beautifully arranged industrial (jazzy Ministry), cutting electronics, punky disco, creepy crawly midtempo like Aphex Twin and Krautrock on the loose that Can or Faust wouldn't mind, more of this please !"
Rifraf (B)
"Butsenzeller releasing his demons and we hear one of Belgium's best producers who would perfectly fit on labels such as Warp and Ninja Tune."
Demofarm (B)
"According to plan sounds like Mark Lanegan singing along with some warp artist"
Dark Entries (B)
​
on "Natt"
"Indietronics by Animal's Antwerp nephew"
Kristoff Tilkin - Humo (B)
"Precocious, recalcitrant and exiting !!"
Willem Jongeneelen - OOR (NL)
"After 4 Minutes you feel the delusion of being on another planet, mission accomplished"
Studio Brussel (B)
"Early work of Butsenzeller was more freeform, on Natt he goes fully for the song"
Stijn Buyst-Gonzo Circus (B)
"An Alternative electronic indie record, with a scream louder than the best of Styrofoam. An album Morr Music would die for, if Wharf Records didn't release it first".
Katrien Schuermans - Cutting Edge (B)
"Butsenzeller has grown up, or at least a little. Most of the tracks on "Natt" sound like real compositions, although he still admits to the urge to feed his musical meat to a bunch of hungry pirhana samplers (...) excellent !!"
Mischa Bludts - Rifraf (B)
"Butsenzeller is an alter ego of Daau drummer Boots, he explores every square inch of his electronic universe: from soothing folktronics over elektropop and firm dance beats. He gets some help from beautiful people like Simon Lenski (Daau) and Dieter Sermeus (The Go Find) ... exciting record !
Zjakki Willems - Cucamonga (B)
"Dissonant but still yummy"
File Under (B)
"In the 'vague and weird' category, it belongs to the absolute top in our opinion."
Da music (B)
"Every song is programmed differently, that makes the whole record a true musical discovery".
EVD - Stage Magazine (B)
on A Clean Kitchen Is A Happy Kitchen's "The History Of Music: A Mosaic"
"Due to the pounding drums on A Clean Kitchen Is A Happy Kitchen's 'The History Of Music: A Mosaic' the link with Shellac is easily made ofcourse, but there is more to it. Butsenzeller plays his drums often with a creativity that is more jazz and prog-rockish than the spartan pounding of Todd Trainer"
Johan Maes - Enola Magazine (B)
"This is an album that could very well be the cool kid at school that never gave a shit about being popular, and who did things his way – by his rules and his rules alone. A rewarding listen that you should definitely wrap your ears around as soon as you can!"
Stephen Clarke - Echoes And Dust (UK)
"For all that The History Of Music: A Mosaic has been lovingly prepared and slowly brought to the boil in a melting pot of startling influence and clear derivation it still has enough individual capacity and downright chutzpah to hold its head high in the more modern world of avant noise-rock."
Simon Godley - God Is In The TV (UK)
On sexuality, Looks & musical preference
"Would he be a heterosexual ? But he is a rather good looking fellar, reminds me a bit of Franky De Smet Vandamme from Channel zero. I think deep underneath hides a true metalhead in Butsenzeller too"
Luc Devos - Acht TV (B)
​